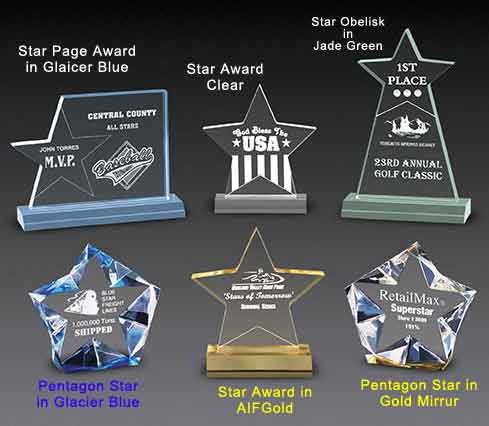 STAR AWARDS
3/4" Thick Acrylic
Colors available are Clear, Blue,
Jade or AIFGold Acrylic.
Star Awards (SMT) available
in Three sizes, all others One size.
PENTAGON AWARDS
1 1/2" Thick Clear Acrylic
with Clear, Blue, or Gold Mirror
Bottom.
Available in One sizes.
All dimensions are approximate
and include base.
Specify AIFGold, Glacier Blue,
Jade Green or Clear acrylic when
ordering.