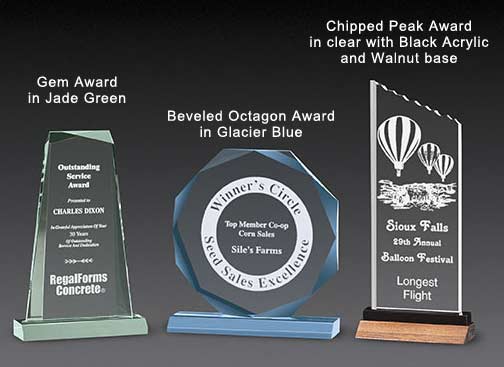 PREMIUM AWARDS
3/4" Thick Acrylic available in
Clear, Glacier Blue and
Jade Green.
Available Three sizes.
GEM AWARDS have a pyramid
shape with criss cross facets.

BEVELED OCTAGONS have
opposing facets going around the
octagon.
CHIPPED PEAK AWARDS
have straight sides with a sloping
chipped top, set on a black acrylic
and walnut base.

All dimensions are approximate
and include base.